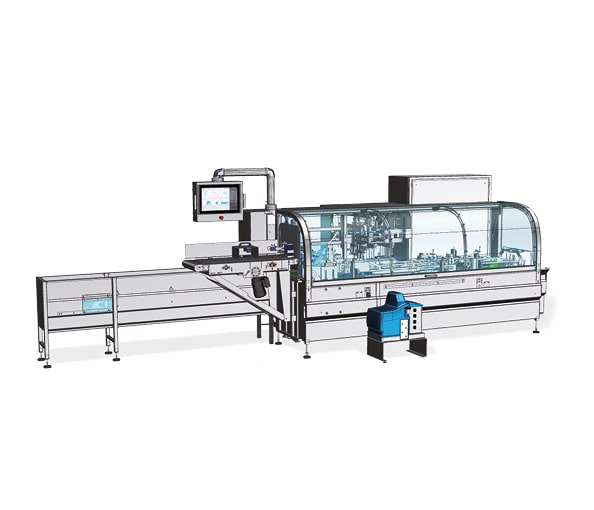 The highlights
Trouble-free processing of critical folding box material due to forced box erection
Mirrored installation possible without diffi culties
Dual inserts available with upper guides
Fast, reproducible and tool-free format change, additional options for further simplifi cations available
Intuitive, easily understandable operation, user interface with graphic support in national language
Hygienic design
Hygiene, ergonomics and accessibility.
To meet the hygienic design requirements, internal components and components in contact with the product are made of stainless steel. Upon request, the frame is also available in stainless steel. In the CMH-I construction, great attention was paid to the ergonomic loading height of blank magazines and solid construction of the functional relevant components.
The compact design ensures optimized accessibility which is important for fast and easy setup of the machine. With the opening of just one single door, all machine components can be directly reached by the operator.
Easily adapted to the product and format.
The format change from just one side is tool-free, quick and can be extended with half or fully automatic adjustments. Packing of soft bags and stacks of bags is supported for the optional product conditioner and top confi ner. These units also ensure smooth production when diffi cult products are loaded.
Box erection.
Ein besonderes Merkmal der Maschine ist die Schachtelaufrichtung, die es ermöglicht, Schachteln sowohl links als auch rechts aufzurichten. Gespiegelte Aufstellung von zwei Maschinen mit zentraler Bedienposition sind somit kein Problem mehr. Die Zwangsöffnung der Schachtel reduziert dabei Aufrichtstörungen.