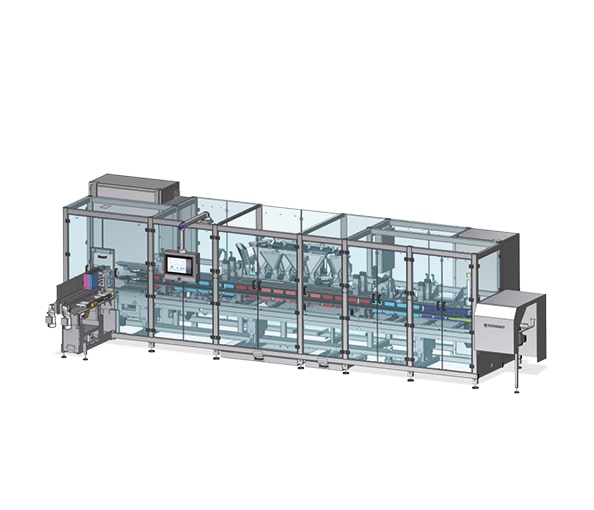 The highlights
Easily accessible, clearly arranged functions and line design
Safe and secure box erection by a separately powered rotation picker with forced box erection
Sturdy welded tubular frame
Programmable 3-dimensional format change, 100% reproducible, reduces conversion times
Intuitive, easily understandable operation, user interface with graphic support in national language
Clear layout and easy set up.
The machine can pack up to 200 folding boxes per minute and is designed for the direct packing of free-flowing and dusting products into boxes. The machine's frame is similar to the bag-in-box CMV, but a continuously revolving filling module is located at the center of the machine.
The machine is designed in a line-design and can be controlled completely from the front. The box erection, box transportation with the different closing modules, as well as the filling module are clearly visible. In addition to the labyrinth folding system that is usually required for direct filling, a tight gluing system can be integrated. Simple format adjustments, a clear line design and an excellent machine control speak for themselves.