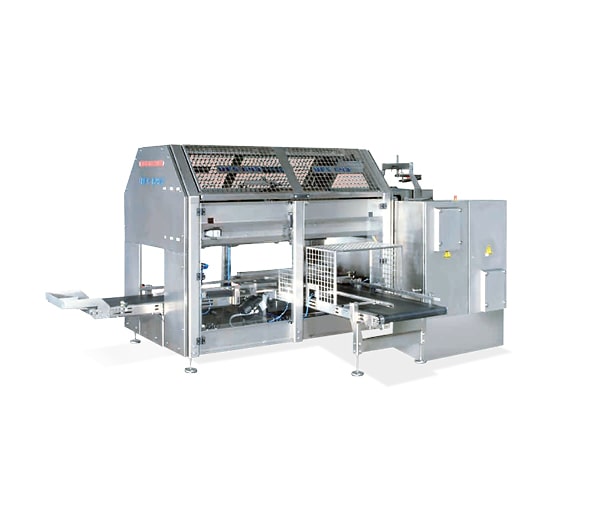 The highlights
High flexibility due to different pre-selectable layer schemes
Gentle product filling by automatic adjustable drop heights.
Compact design enables installation on a minimum of space
Short change-over times and starting phases due to automatic format change
Increased corrosion protection for special demands like frozen food
Touch screen surface with integrated online assistance and online documentation, clear and user-friendly.
The easiest way to fill transport packages.
This especially for flexible sales packages planned machine enables the filling of all commercial transport packages
In combination with tray erector and closing machines or other peripheral equipment a system solution - especially adapted to the requests of the customer - is available.