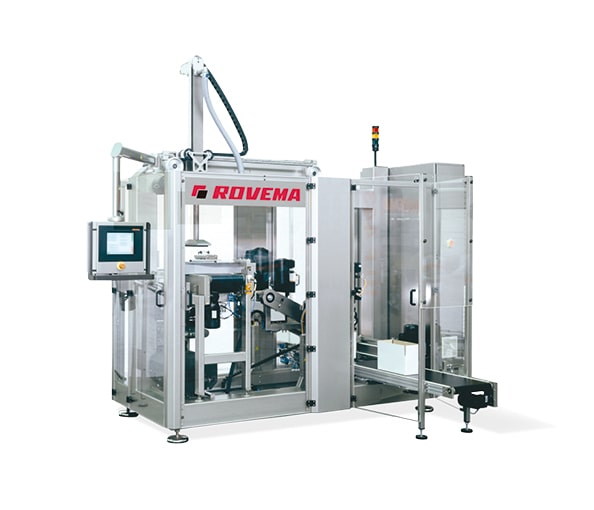 The highlights
Intelligent grouping systems enable a variety of packing schemes and guarantee short format change-over times
High flexibility on a minimum of space, since sale packages can be packed in standing or laying position
Progressively adjustable carton filling angle guarantees a safe filling especially at sale packages that are bulging or wedge-shaped
Maximum performance and easy operation by automatic path calculation.
Touch screen surface with integrated online assistance and online documentation, clear and user-friendly.
The flexible way to fill transport packages.
The especially for this machine developed carton handling system enables the packing of difficult to handle sale packages, in standing or laying position, in a large range of performance.
In combination with appropriate machines for erecting and closing of transport packages or other peripheral equipment a system solution – especially adapted to the requests of the customer – is available.