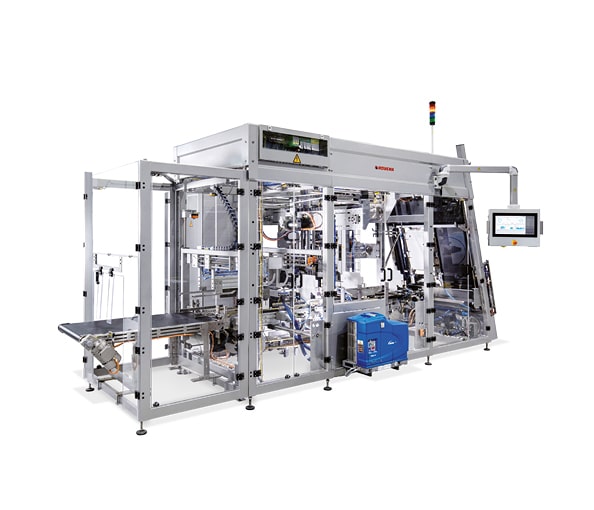 The highlights
High flexibility in carton designs: precise tray lid and wraparound packaging possible
For packaging with tamper proof and stacking flaps
User-friendly layout
Clearly structured and well accessible
Combined with innovative and efficient grouping systems
Gentle packaging of product
Fast and simple format changeover
Precise production of lid
Innovative packaging technology
Intuitive, easily understandable operation, user interface with graphic support in national language
Innovative packaging technology, modular extensible.
ROVEMA EW-TI is direct, fast and flexible. This final packaging machine for wraparound and tray packing is optionally available for full lids or lids in U-shape.
Gentle product handling and reliable operation.
The whole packaging process is conducted with harmonious and gentle movements. This protects – despite the high output – not only the product and packaging, but also ensures functional reliability. With the hygienic design the machines are accessible and visible from all sides and thus are very easy to clean. This series is supplemented by efficient grouping systems as an ideal solution for the increasing demand of single row packing with high case output.
Effective and economic.
The quick format changeover is reproducible by application-specific parameters, adjustment spindles, semi-automatic format adjustment and size parts. Thus downtimes ar e minimized and an economic and effective production process is ensured. Integrated into the whole packaging process, the level of automation will be increased at an excellent price-performance ratio.