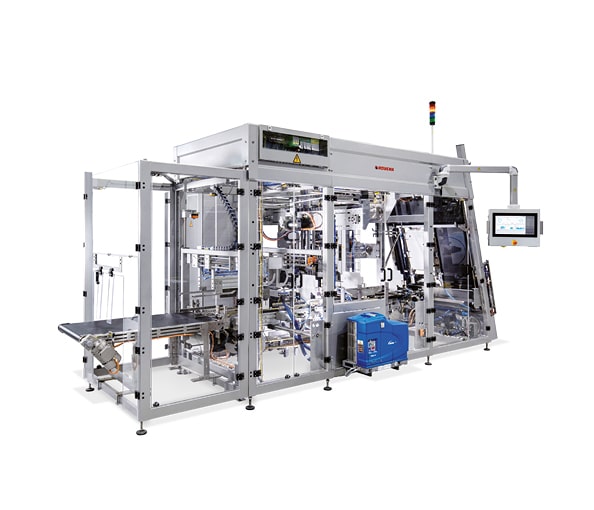 The highlights
Gentle product handling is guaranteed by clear packing sequences on one level
Exact, reproducible format changes for short change-over times and starting phases
Different adjustable partial procedures via user interface offer high flexibility for difficult applications
Maximum performance and easy operation by automatic path calculation
Touch screen surface with integrated online assistance and online documentation, clear and user-friendly
The effective way to pack sales packages.
The compact machine concept enables the erecting, filling and closing of wrap-around packages, from flat blanks, on a minimum of space.
In combination with a grouping system, corresponding to the requirement of the sales packaging, a system solution especially adopted to the request of the customer is available.