Your packaged goods optimally packed with our solutions
Customers, markets and solutions
From baby food to coffee and cereals: packaging is an important factor for success for all manufacturers in the food and non-food sector. Good packaging will not only help to sell and protect the product, but it will also ensure efficient handling in packaging and logistics processes all the way to the end consumer. Since the company was founded in 1957, the desire to fulfil this aspiration has been the motivation that has driven ROVEMA to constantly deliver better solutions that allow our customers to package their goods quickly, efficiently and gently. Impress at the point of sale.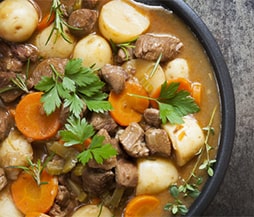 Liquid and paste-like products
For liquid and paste-like products including solid parts we offer low-air bags with a filling level of 100%. Our machines can process all customary films.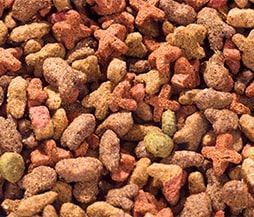 Economic packaging is the magic word. Especially for pet food high performances with safe seals, even with thick laminates, are requested. More and more aroma safety is integrated with re-closure possibilities. No problem for the ROVEMA form, fill and seal machines that enable an effective production with a seal pressure up to 8000 N.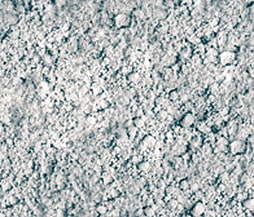 Chemical powders like admixtures for pet food, fertilizers or pesticides require a special handling when being packed. These products are powdery, mostly toxic, partly explosive and above all they are expensive.
ROVEMA has a long-term experience in handling chemical products where a special focus has to be not only on reaching a high weight accuracy but on explosion protection.
Did not find your product?
With more than 500 different products being packed with ROVEMA machines we do have a very big know-how and a great experience in handling the most various products. If your product is not listed in the solutions – please contact us. With our solutions, your product is optimally packaged.